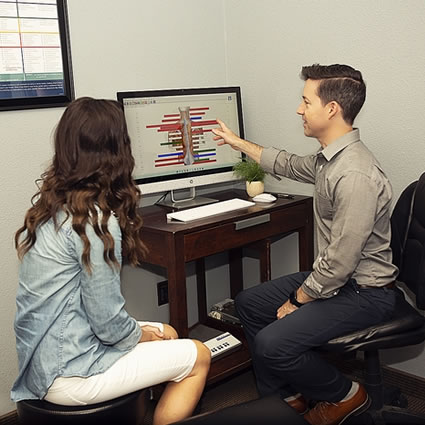 About Balanced Movement Chiropractic
Our Goal
Healthy living starts from within. At Balanced Movement Chiropractic, we help families live healthier lives from the inside out. We treat everyone who walks through our doors like our own family, and we want them to live their very best lives.
The energy in our office is upbeat and positive, and our entire team is excited to be here. Our patients are excited to be here as well, and they know we'll do everything in our power to help them achieve their health goals—even if that means referring them out to a different type of provider.
Our History
Dr. Justin Jesperson graduated from Cleveland University—Kansas City in 2008. He worked in a San Diego, CA practice with his father, grandfather and uncle for a decade before he and his family relocated to Idaho. Dr. Justin recognized a need here for family chiropractic care and education about living healthier lives, naturally. After a couple of years, he purchased Balanced Movement Chiropractic in 2021 so he could help as many people as possible achieve their highest health and life potentials.
MEET DR. JUSTIN JESPERSON
Giving Families Hope
When we help kids get on the road to optimal health at a young age, we are helping them shape their futures in a way that is not dependent on medication as a solution. We strive to educate all of our patients that they are meant to be healthy and their bodies are designed to create health from within.
One of our favorite examples is a little girl who came to us at the age of three, when she was experiencing night terrors and couldn't sleep. Her mom brought her in because the entire family was suffering as a result.
Within just a few adjustments, the little girl was able to sleep through the night without night terrors. Dr. Justin adjusted her regularly for about five years, and her mom reported that ever since she started receiving regular adjustments, she had been healthier and happier.
Schedule Today
Let us help your family live healthier from the inside out! Contact us today to schedule.

About Balanced Movement Chiropractic | (208) 466-4600