Meet Dr. Marc Papantonio
Taking a Proactive Approach to Health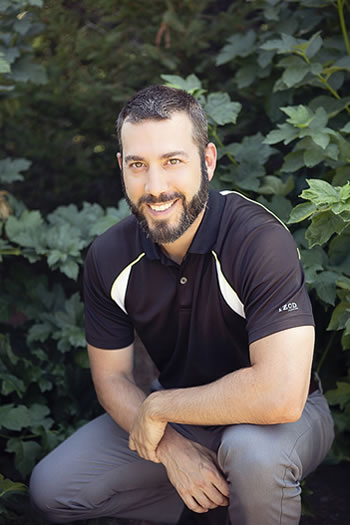 Dr. Marc had a passion for health and wellness at a young age, and was inspired by his father, an emergency room physician. His dad believed in a holistic approach to health care, emphasizing the prevention of injury and disease. Dr. Marc also believed that the future of healthcare should not depend on medicine, but on proper diet, exercise and preventative maintenance.
His proactive approach to health led to a successful career as a multi-sport athlete and coach (soccer, basketball, volleyball, track and golf). It is this combination of academic and athletic experience that allows Dr. Marc to accurately diagnose and treat numerous sports/repetitive use injuries.
Education & Areas of Specialty
Dr. Marc graduated from Furman University with a degree in Health and Exercise Science. After spending several years as a personal trainer, he entered the Chiropractic program at Life West Chiropractic College.
While attending chiropractic college, Dr. Marc focused on the evaluation of human movement and became an expert in biomechanical assessment, believing that functional rehabilitation of basic movement patterns was an essential component of successful injury management and recovery.
In addition to his knowledge of anatomy, Dr. Marc also spent many extracurricular hours studying nutrition and its role in the treatment and prevention of disease. Dr. Marc graduated magna cum laude and earned honors for his clinical internship.
Dr. Marc is a full body and masters certified provider of Active Release Technique. He also specializes in performance kinesiology taping, using protocols he learned through certification with RockTape.
EXPLORE OUR SERVICES

Book an Appointment
Contact us today to schedule an appointment with Dr. Marc!

Dr. Marc Papantonio | (208) 466-4600